Brahmi
YOCHANAIVALLI – TAMIL – MANDUKAPARNI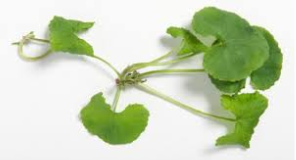 It has the complete control of nervous system
Brahmi means Cosmic Consciousness. This herb will help the flow of energy in the brain between the right and left hemispheres. The leaf looks like the two hemispheres of the brain. The tea promotes sound sleep and peaceful, alert awakening.
THE POWDER TAKEN NASALLY, IN SMALL DOSES, IS ALSO A SIMPLE AND EFFECTIVE RESTORATIVE TO THOSE IN SHOCK.
Medicinal values –
It helps in the growth of nerve cells. It helps to reduce mental tension.
It helps in the development of the cells of hair follicles.
Eating 4 – 5 leaves of Brahmi helps in correcting the voice especially in children with speech deformity.
It contains Keratin, amino acids and vitamins. Hence it acts as a nutritious food.
It is also used in epilepsy and skin diseases.